Company Profile
---
Founded in February 2011 by Arief Wibowo, Salease Property is a real estate agency that strives to be a company that is different than others in the property market. Having a team that is personalised, passionate and professional allows us to serve our client's best interests. Not only these, the company itself is constantly adapting to the needs and wants of both markets and clients through continuous integration and education with modern developments.
Our Team
---
Testimonials
---
It is a great pleasure for us that our property in Ryde has been managed by Salease since day-1 of our property ownership. Salease has managed the leasing period very well by maintaining the tenancy occupancy. That provided us -as the landlord- a peace in mind while renting out our property. Salease also provided us supportive advice during this period which assist us to make the important decision about tenancy. A very big thank you, particular for Phillip and Devi, and also all of Salease team for their proactive support and maintaining regular communication during this phase. During sales period, Salease team has also demonstrated their capability to assist us in selling the property. Despite It was a tough market situation recently, Salease has demonstrated their expertise to reach out any potential buyer for our property. A big thank you for Sylvia and Arief and all Salease team member who keep assisting us with any support until the property sold out into the market again. We are very happy with all support provided by Salease team. We wish all the best for Salease.
Daniel Yusuf and Husni Abbad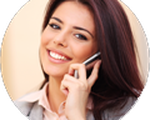 I just wanted to put in a some feedback for one of your agents, Phil. After selling our house last year, we've decided to rent for a little while and love where we are now at Top Ryde. The only way I can say this is, I have never come across a rental agent as good as him. Not even close. Genuine, hard working, great personality and seems to balance owner and tenant demands perfectly. We're very lucky to have him as an agent and hopefully you realise how lucky you are to have him on your team. Couldn't speak highly enough of him!!
Mark & Julie
I would like to thank Monica Dwika for being such an excellent real estate agent and I highly recommend her to anyone who is looking to buy an off the plan property whether it be for their first home or an investment property. Monica went above and beyond by arranging meetings time which best suited myself which was often after works hours and also offered extra services such as surveying the sites. She always has the customer best interest in mind. She has been very patient with me and has assisted greatly in helping build my property portfolio. What makes her stand out from the other agents, would be the genuine care she has for her clients and her ability to provide updates on the progress of the off the plan purchase.
Anonymous
Services
---
SELL YOUR PROPERTY
We make sure that the property you are selling is sold with the best possible price that matches your preferences, including timing and methods of advertisement.
LEASE / MANAGE PROPERTY
With us, managing your property will be a hassle-free. We have comprehensive tools for property owners to track and monitor their respective properties.
PROJECT MARKETING
With more than 6 years of experience, we are capable and confident to do project marketing with wide range of development types, paired with the correct marketing strategy such as
Serving with integrity, transparency, timely, and professional service to create profitable and satisfying investment results.